This week I decided to make BBQ Meatballs. Several weeks ago, my parents bought 1/2 a cow from my cousin and gave us a huge bag of meat that wouldn't fit in their freezer. We made arrangements to do this a couple times a year to get some extra meat for our family. I offered to pay, but my parents wouldn't have it. So now our freezer has quite the load of meat in it too. So I've been trying to come up with some different ideas for dinners this summer to use up some of our meat. I also am trying not to heat up the oven too much this summer. For some crazy reason, I'm always hot!!! It must be the pregnancy.
Anyways, here is an easy recipe that I found on
Pinterest
for Game Day BBQ Meatballs. It is super easy and good. I hope you like it. These would be great to have before the Super Bowl, or Final Four, or some other major game.
Game Day BBQ Meatballs
Ingredients
2 lbs. Hamburger
1/4 c. Rolled oats (oatmeal)
1/4 c. Ketchup
1-2 c. BBQ sauce (any of your choice, but we liked KC Masterpiece)
1/4 c. Worchestersire sauce
1/4 c. Syrup or Honey
Directions:
First mix hamburger, rolled oats, and ketchup together with your hands. You will get your hands messy, but as my husband says, "If it's messy, it's good!!!"
Once you have mixed the first 3 ingredients together, make about 36 meatballs. You will make less if your meatballs are larger. Whatever size you like.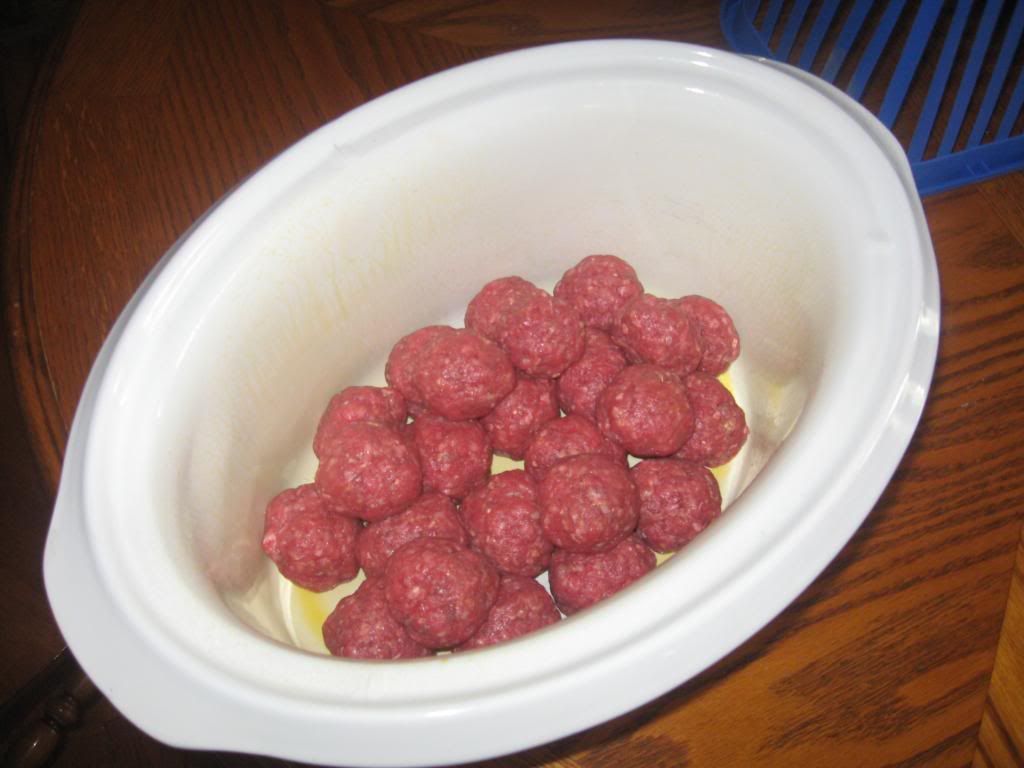 Get out a crock pot and spray the sides and bottom with cooking spray. This will help things from sticking to your crock pot. Then place your meatballs along the bottom of the crock pot.
Pour BBQ sauce, Worchestersire sauce, and syrup or honey over the meatballs.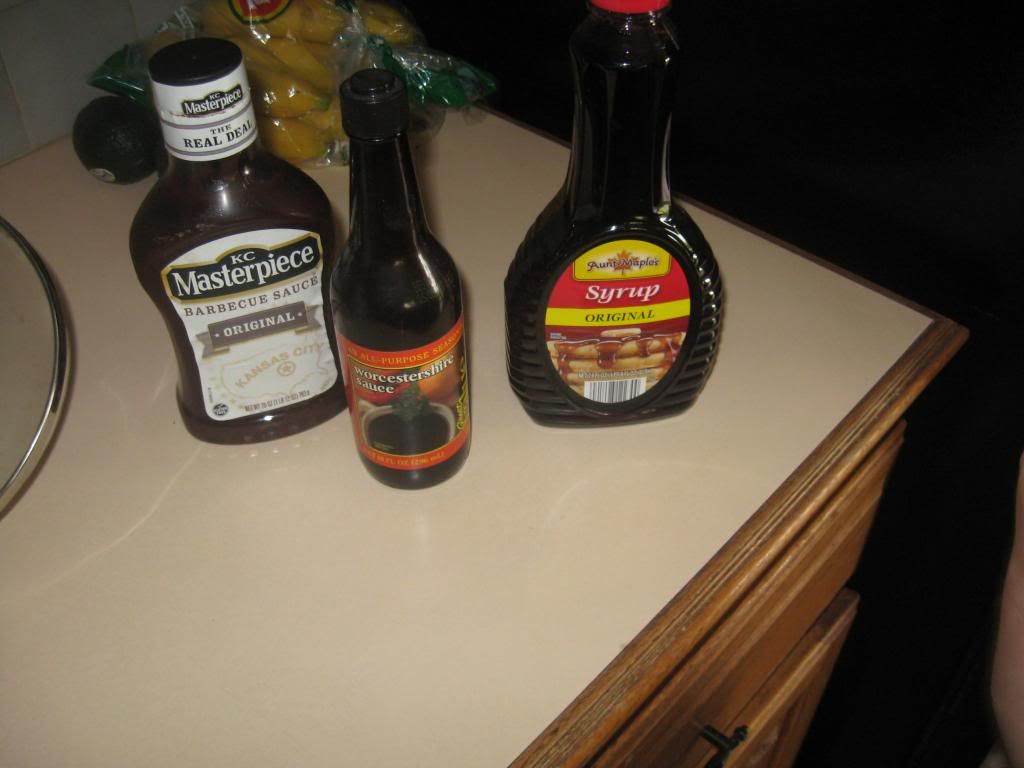 Then you will turn on your crock pot on low for about 5-6 hours if you have more time, or 3-4 hours on high if you need them done in a shorter amount of time.
Periodically check on the meatballs and cut one of them open to see if they are cooked all the way through.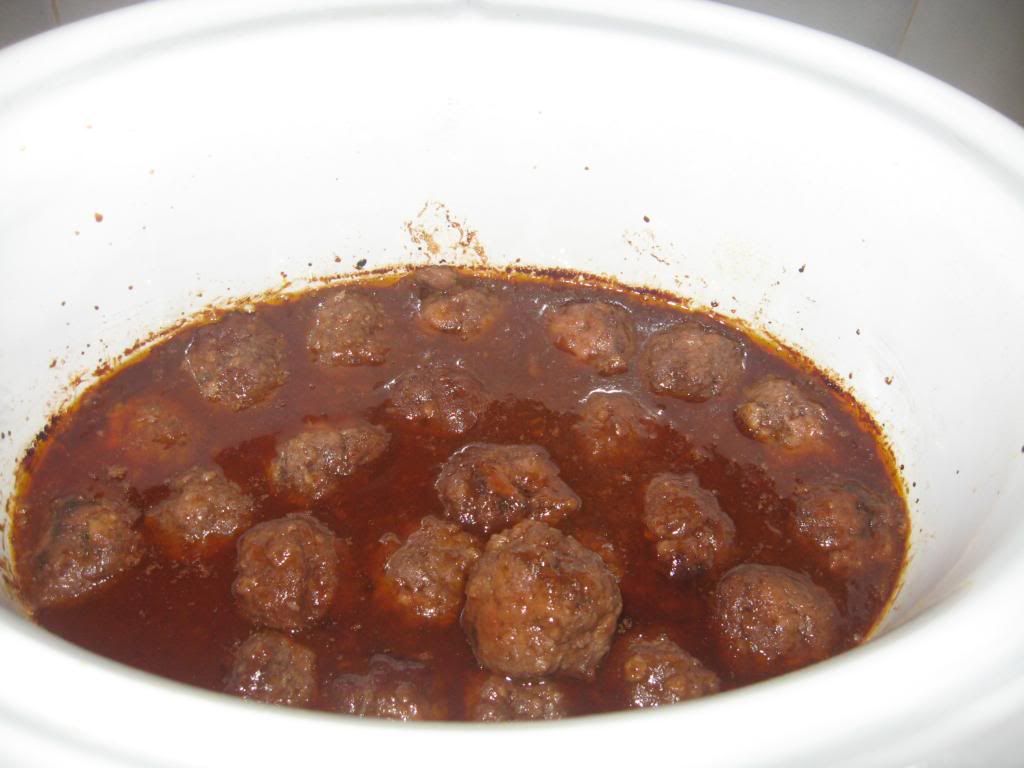 ***I served these with Cheesy Mashed Potatoes (which are super easy) and a salad would go great with it too.
Enjoy!!!
the Ehrlich's