About two weeks ago, Jaycee had a friend hang out with us for a couple of days. His mom was finishing up observations for a class that she is taking. So, since I am home now, I was able to watch Corbin for a couple of days.
We really like having Corbin over. He and Jaycee play so well together. There were many times that I thought I should really be watching them more than I was at times. They were just so busy playing together and don't argue too much over toys. It's great.
One of the things that they did while he was with us was to have a puppet show. Tom inherited some furniture from his dad's place, and one of the things we now have in our basement is a TV shelf/cart. It is on wheels, so that makes it easy to move, but I had the bright idea of putting a blanket over the shelf and then hiding behind it. That was fun, but low and behold, a couple of sock puppets that we made a long time ago were hiding behind there as well. So I told Jaycee to sit in a certain spot in the middle of the room and did a puppet show for the two kids. I kind of felt ridiculous, b/c they just looked at me like I was a crazy woman. But when I asked them if they wanted to do it, they both jumped at the chance to have their own puppet show. I got to watch, but didn't understand anything. Oh, well, it was a lot of fun watching their imaginations take off.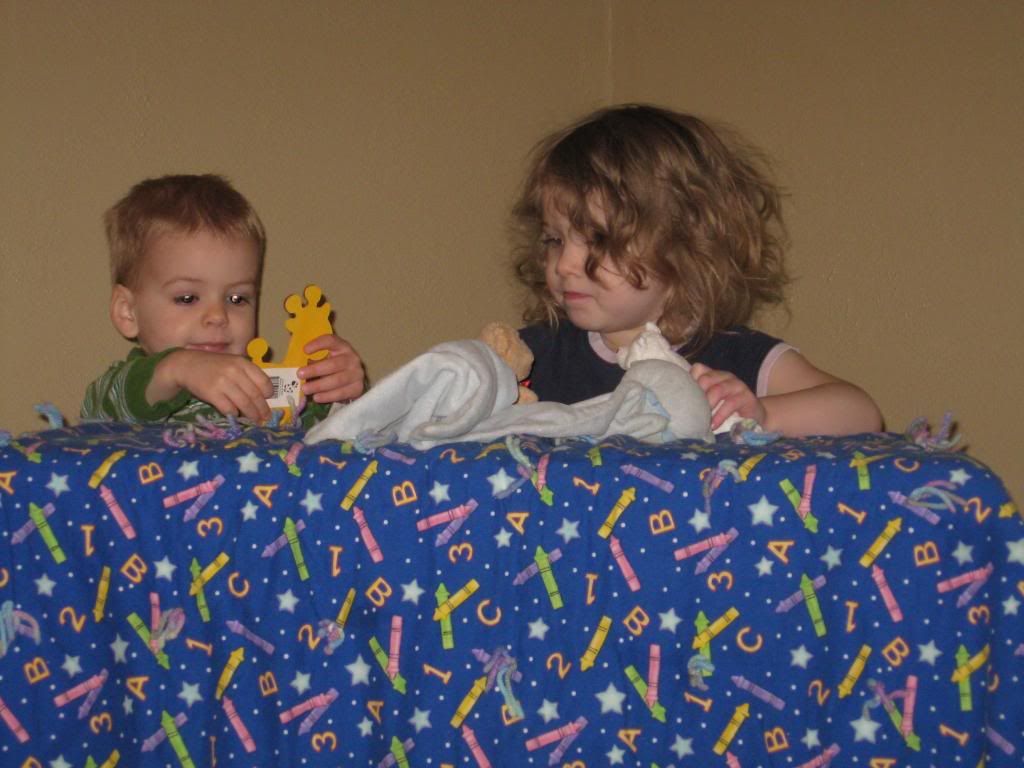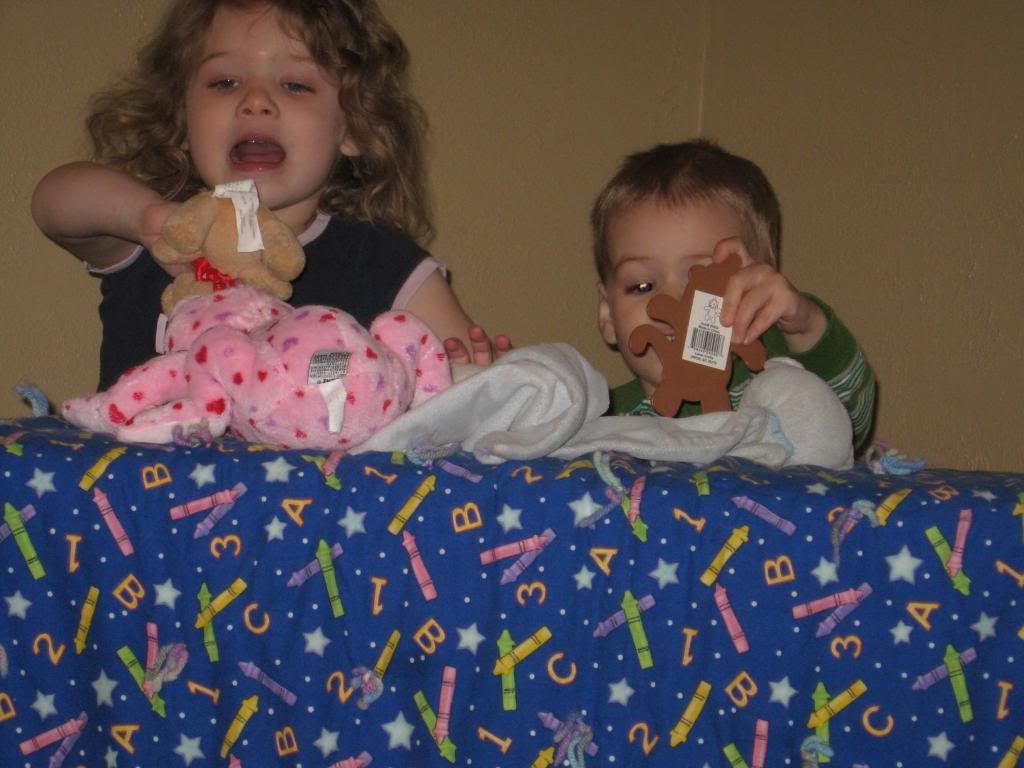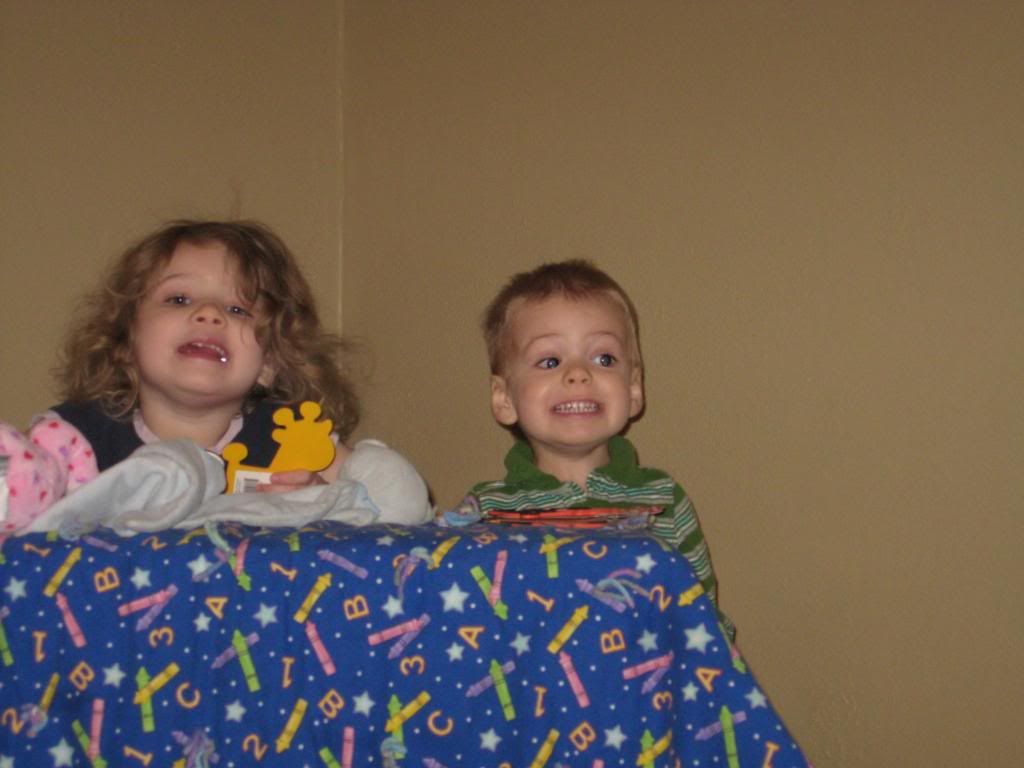 As you can see these two have quite the imaginations. It was great having Corbin over for the most of the week.