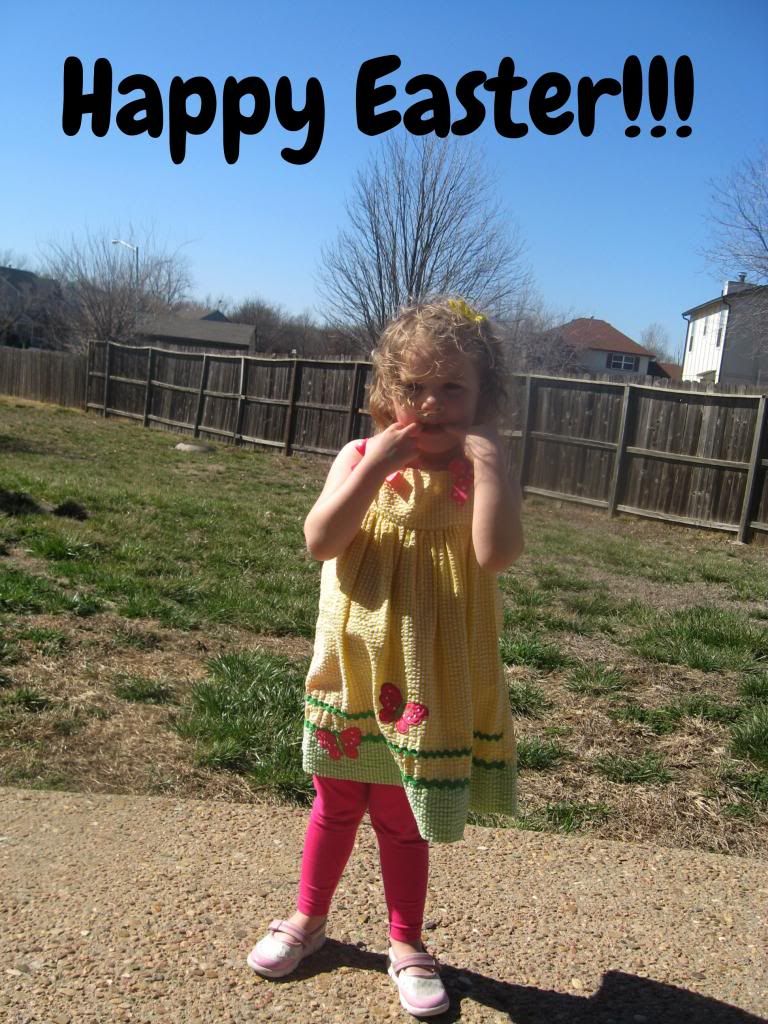 Happy Easter Everyone!!!!
We are a little late in getting this out, but still I thought that I'd share our day. We didn't have much planned, I decided to help out at church by working in the nursery. They were expecting a lot more people to be at church than usual, and needed more help. Since I'm still on staff, I worked the Saturday evening service in the one year old classroom, then worked the largest service 10:00 on Sunday morning with the 2-6 month old babies. It is amazing how much I've forgotten how little those itty bitty babies are. After that, Tom and Jaycee met me at church and we attended the late Sunday service at 11:30. I have really been loving going to that service b/c the music is amazing. Lately, I have really been listening to the Newsboys, Mandisa, and Jeremy Camp's worship songs. In that service they tend to play a lot of that kind of music for a younger crowd. I guess that I'm just young at heart. The main theme of the Pastor's sermon was that without Christ there is no HOPE, but because He died for our sins, we have HOPE in Him and can live life knowing that HOPE is for anyone who believes!!! How great it is to know our Lord's love for us.
One of the things that I have really loved about Easter is that our Church has "Hosanna Path". This is the stages or path that Jesus took on the way to the Cross and then His Resurrection which is what Easter is all about. I loved going through that and having a personal devotional time reflecting what Christ did for us.
Later, we went out to eat and had a relaxing day, napping, watching b-ball, and taking a walk. We didn't do any of the Easter egg hunts or anything like that this year. For some reason, this year, it didn't seem like that was what we wanted to focus on. We are grateful that Christ died for us and that we have HOPE through Him.
We hope that everyone had a great day!!!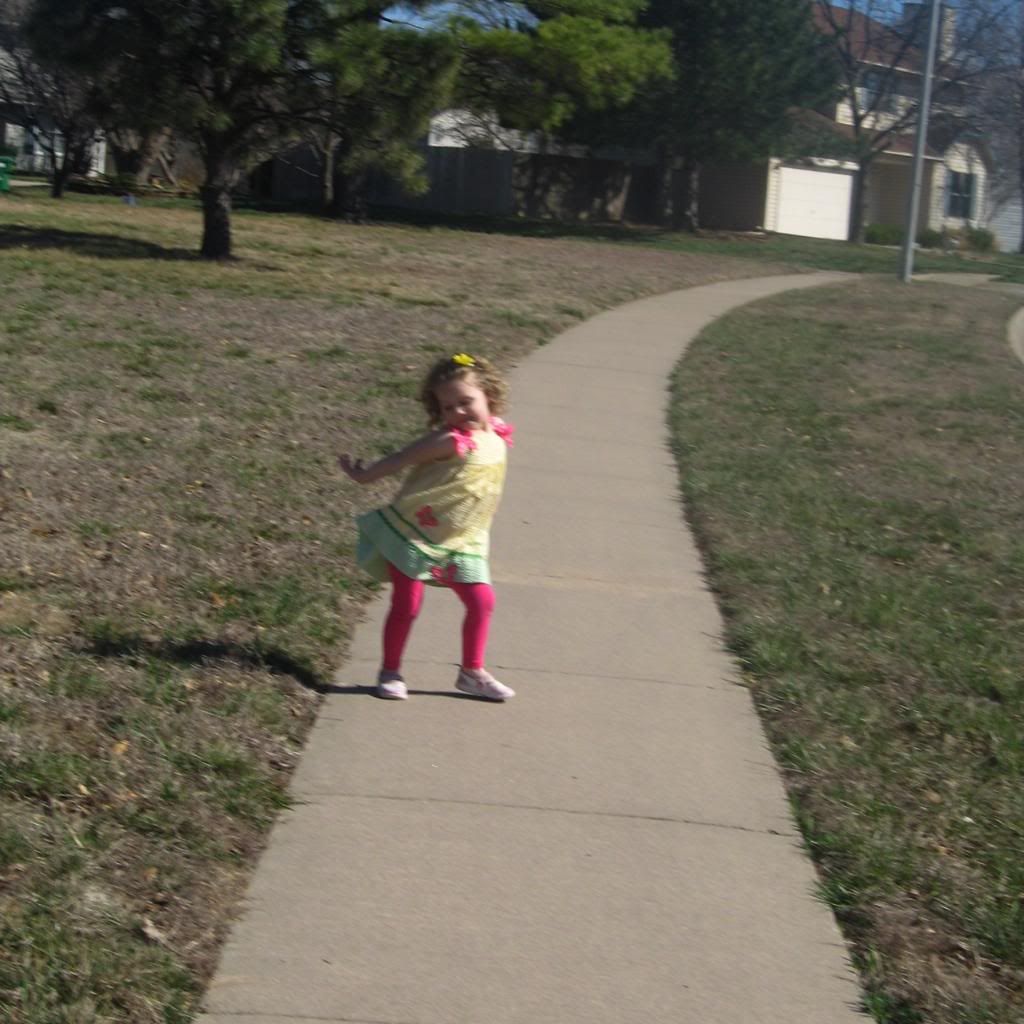 Jaycee decided to dance while we took a walk in the afternoon.
Love this girl, she has such a joyous spirit!!!
the Ehrlichs