October 3, 2009
Three years ago, I stayed home from school with some pretty intense contractions, then all of a sudden late in the afternoon they completely stopped. I thought it would be a good time to rest and get ready for our little girl to arrive. We had been having our roof worked on because of some hail damage earlier that year and they had finished that afternoon. Our friends Travis and Meagan had called and wanted to have us over for dinner. I was ready to get out of the house and was feeling pretty good.
I will never forget that night. Travis and Meagan made spicy fajitas for us for dinner and then we spent some time talking and catching up. About an hour after eating, my contractions started up again. I thought that it was just like the contractions earlier in the day, and so I decided that I wasn't going to let anyone know how really intense they were. My contractions started to get even more intense and closer together, but I still thought that it was like before and didn't really worry about it. Meagan noticed that I was gripping the sides of the couch really hard about ever 10 minutes or so. I tried to pass it off as nothing, but these friends know us too well. Eventually I decided that we should probably go home, but we never made it. As we were driving home, the contractions started to get even more intense and closer together. We went ahead to the hospital and were admitted in. At about 4:28 am that night or morning, however you look at it, Jaycee Loelle Ehrlich was born.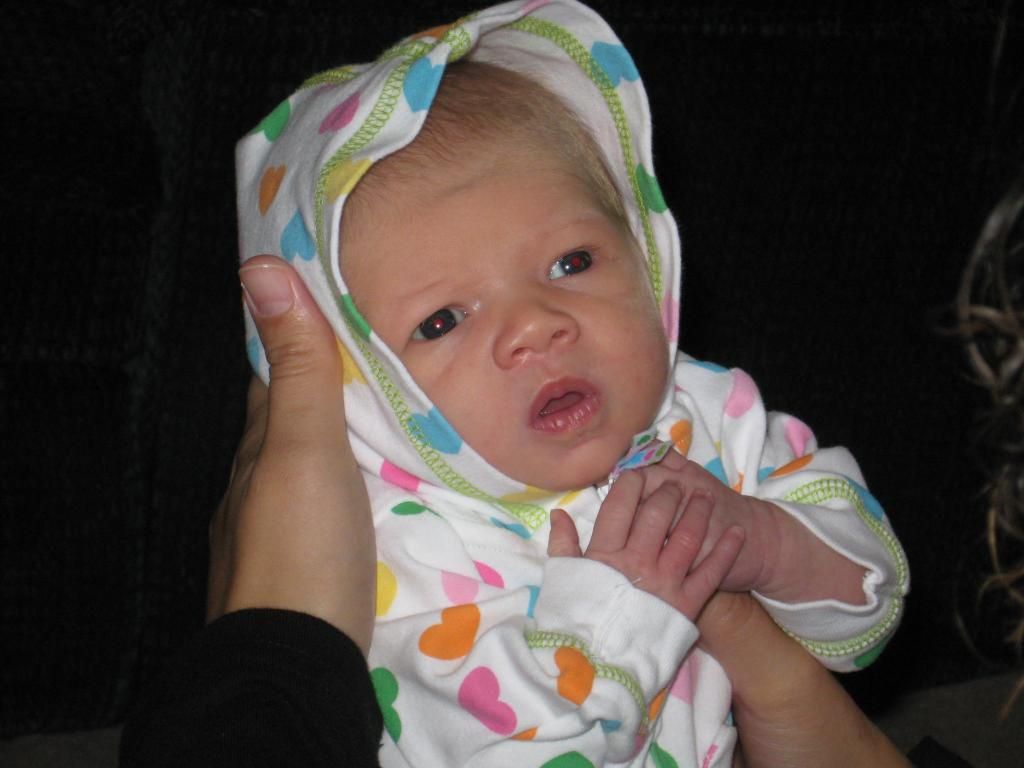 Two days after she was born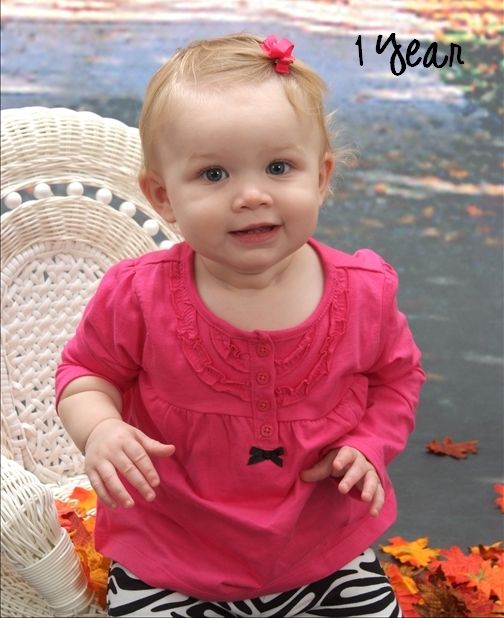 One year
Two years
It is so hard to believe that my baby is three years old. It hardly seems possible that this tiny person has been apart of our lives for three years now. It has been three years of some adjustments in parenting, learning how to walk with bumps and bruises, and the every changing moods of a two year old.
Now she is three
Who knows what this next year will hold for our family. I am looking forward to seeing Jaycee grow and learn new things everyday.

the ehrlichs