For the last five years, I haven't been big on Halloween. That was the last day that Caden was alive. It has been kind of a bittersweet day for me since. But, now that we have our daughter, I have to try to enjoy this holiday again. Luckily for us, our church has a Candy Corn Carnival which is an alternative to the traditional Halloween trick or treating. They divide the church into different sections and have games for kids of different ages to play. Once they finish a game, they can get a piece of candy from the person who is manning the station. This year, Jaycee got this really cute KU cheerleader outfit for her birthday from my brother and his family. Anyone who knows us well knows that we love KU especially the basketball team. So, this year Jaycee was a cheerleader for Halloween.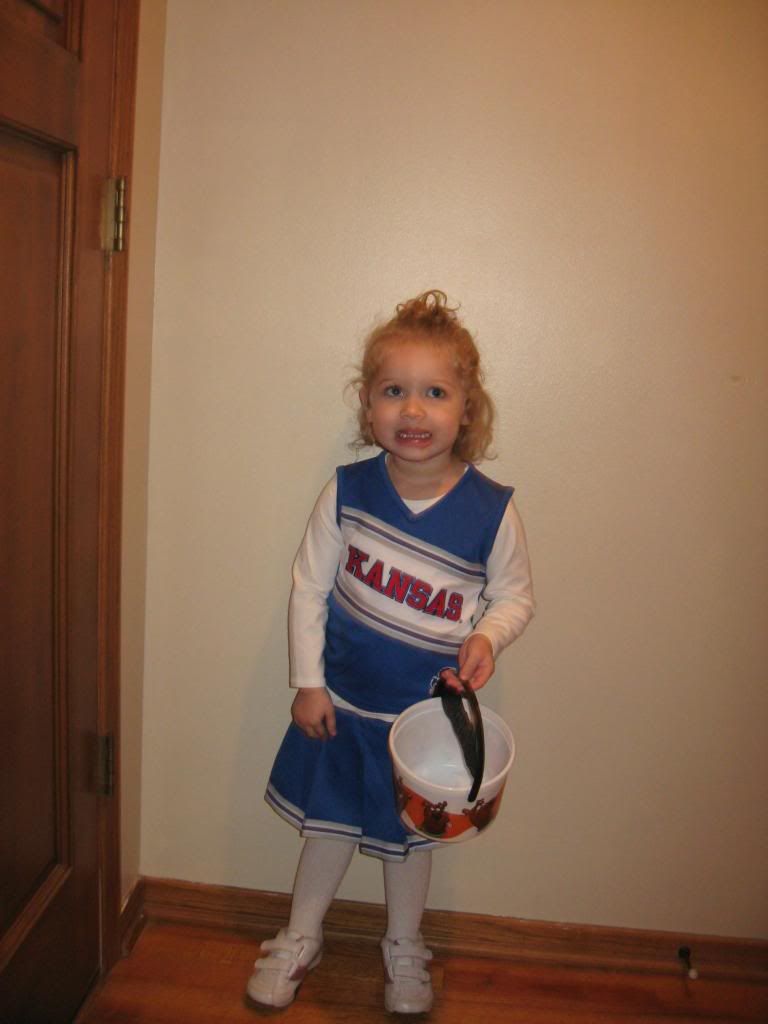 The beginning of November brought back a lot of memories, many of them painful, which I talked about in my last post titled
Five Years
. It also brought some birthday celebrations. My nephew and Jaycee's cousin Ethan was turning two. You can see the happy family below. This is my youngest brother Brandon's son. He is a really cute, fun, and lovable kid. I can't believe that he is already two. One thing that my brother and I have in common is that we love decorating cakes. Brandon was awesome and made a Yo Gabba Gabba cake for his birthday. Check all of the birthday fun below.